Red Door DesignWorks: Interiors & Home Staging in Greater Boston.
Red Door DesignWorks has been in business for 12 years, working throughout the United States, but primarily in Greater Boston, providing Interior Decor and Modern Home Staging services for Residential and Commercial clients.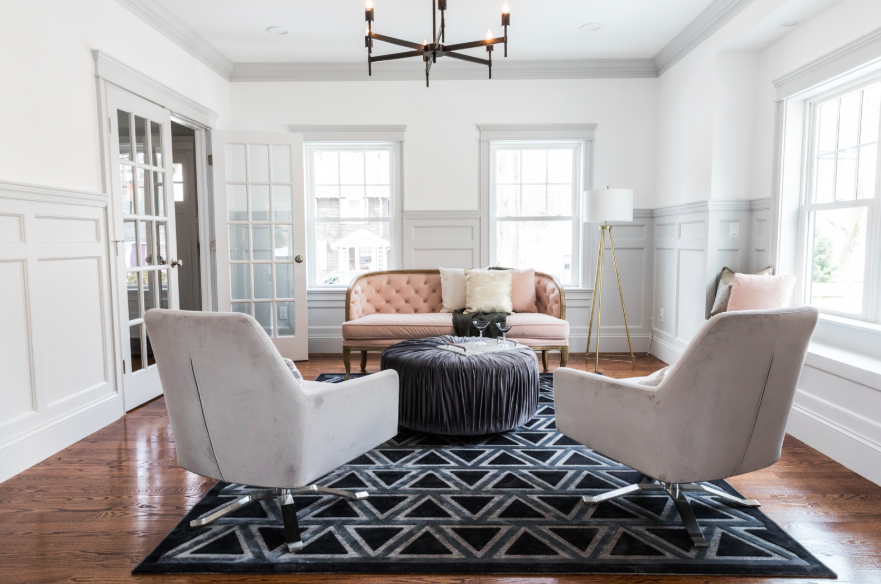 This might sound a little bit serious, but it is true—
Collaborating with our clients to express their distinct personality is our greatest joy.
In close to a decade of providing services to hundreds of clients throughout the Boston area, as well as in Los Angeles, Austin, New York and Washington, DC, we've gained extensive experience in the creation of welcoming, supportive work and home environments.
In the realm of Residential Interiors, we provide home staging, renovation assistance, room redesign, paint color consultation, art placement and hanging, as well as full-service interior styling and furnishings acquisition and install. Additionally, we are experienced in designing inviting exterior spaces, creating beautiful outdoor "rooms" and enhancing curb-appeal.
In the realm of Commercial Interiors, we have a depth of experience in planning and furnishing executive suites, as well as office shared spaces. A common denominator in all of our design jobs is creation of a "user experience" that supports employees as well as clients, reinforces branding, and looks stylish and professional.
We love color, mixing styles and bringing our artistry to living and working environments.