Making a home is an act of creativity.
It's in every choice you make, and how it represents your spirit and your style. From the art you bought on vacation to the coffee table you inherited from your uncle. Home is who we are, and it is our honor to help our clients bring their vision into reality.
Our client: an executive who favors clean, modern lines and the simplicity of black.
We collaborated with him to bring in pieces that suited his taste while staying within the identity of his employer's brand. How'd we do?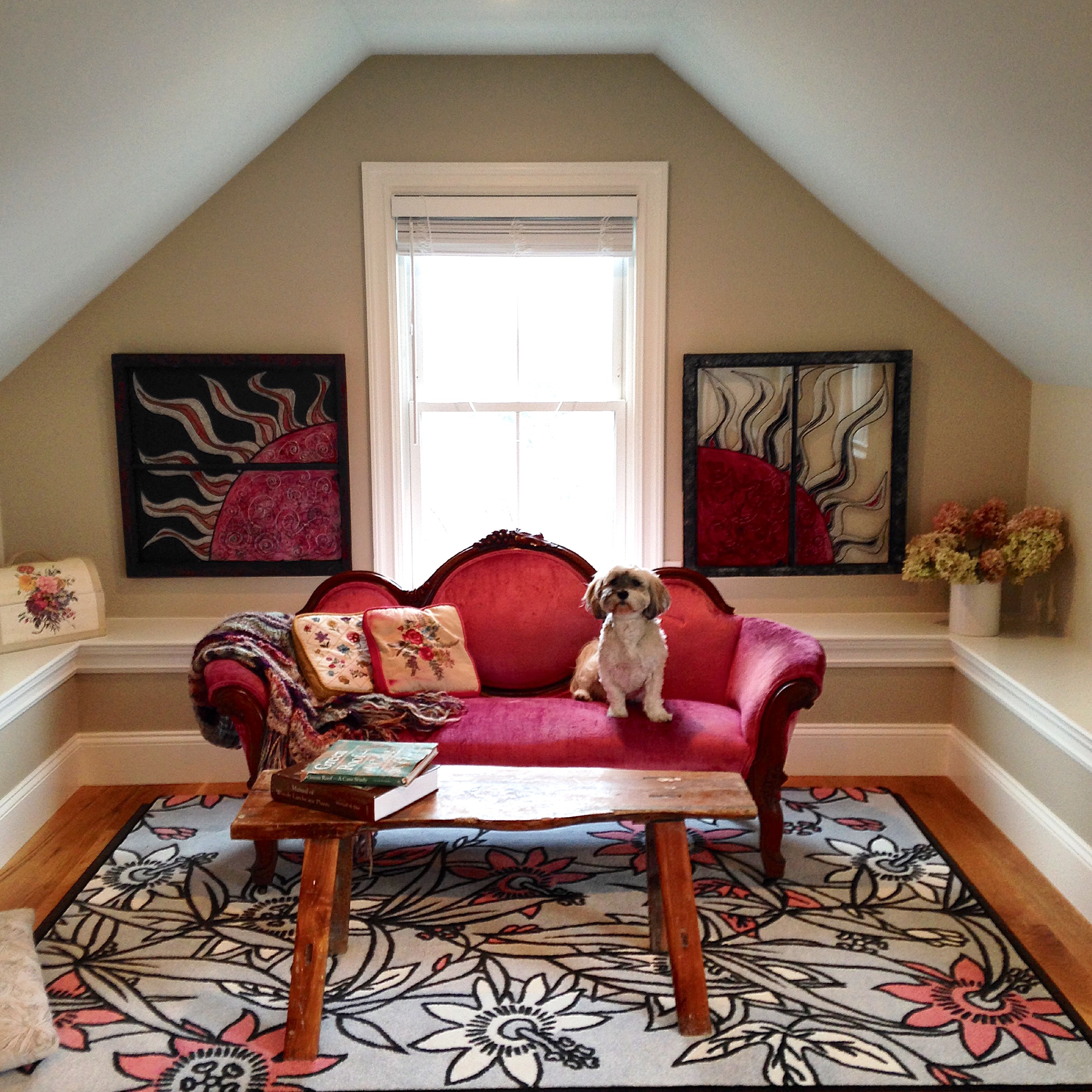 Room Redesign is one of our favorite things.
Helping homeowners create beautiful, functional spaces using all their own materials is very rewarding. When this homeowner's dog jumped into our photo, we felt like the luckiest gals in the world!
Creating beautiful exterior environments is just as important as crafting interior ones.
With an eye to site lines, color, texture and plantings, we enjoy bringing out the best of outdoor rooms. If you have a pool, we will really enjoy it!
We work collaboratively with clients to craft magic.
Our client knew the color palette and general vibe she wanted for her maker space — and found all of the textiles and accessories on her own after we provided the design guidance and floorplan. We love how this space reflects her chic, creative personality.
We enjoy coming in at the beginning of the home renovation process...
…to assist clients with establishment of a color palette and style for their new space. We continue to work with them throughout, to choose tile, lighting, cabinetry, countertops and other finishes. Finishing touches we provide include custom window coverings, furniture layout, acquisition and install.
Interiors Portfolio