We've got the numbers to prove staging works...
…but we'd rather show you the images, and you'll understand why. Staging is about creating a vibe that speaks to a lifestyle. It's about highlighting the best of a home. Everything you see in this portfolio is furniture we own. Our style is predominately Modern, and we're inspired by international design magazines, travel, cutting edge fashion and our teenage kids, among other things.
We absolutely love staging lofts.
They provide the perfect opportunity for us to employ our creative thinking about managing space, as well as expressing personality and lifestyle with our styling.
Photo courtesy of William Brokhof, of The Boston Home Team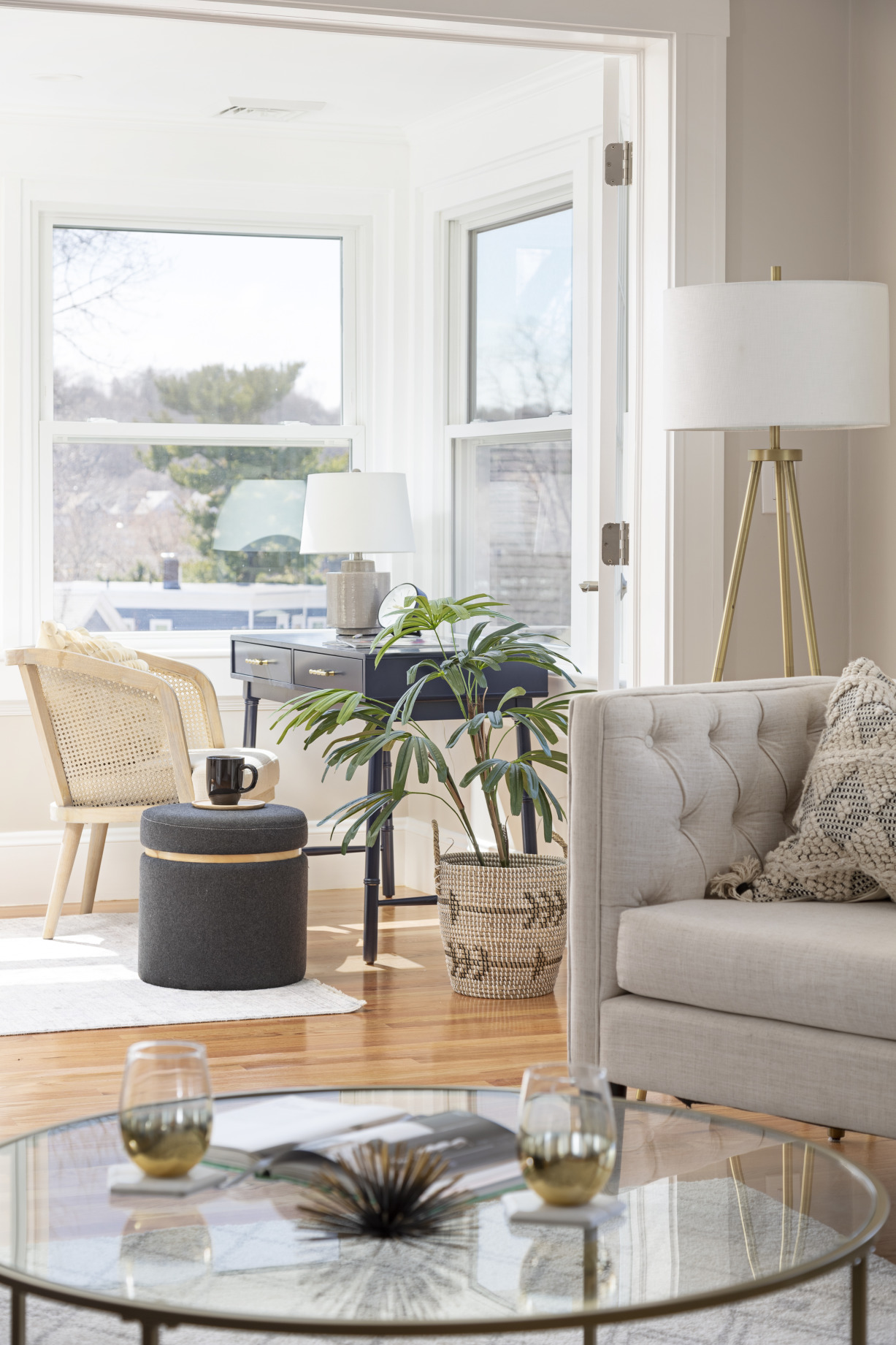 We are cuckoo for MidCentury Modern.
So when we were asked to provide interior design advice for the finishes of this historic midcentury Cambridge condo, then stage it for sale, it was a resounding YES!
We'll knock it out of the park with neutrals.
The sunlight, high ceilings and chef's kitchen in this house were beautiful. So, we chose to reinforce the elegance with high-end fabrics, shiny metals and luxe finishes throughout.
We'll pump it up with color, too.
We like the photos of the properties we stage to stand out from the pack. Using bold color and strong design statements gets attention and drives excitement for attending the open house.
We're always ready for the closeups.
Before leaving a staging, we always personally photograph every room to make sure the furniture placement and design translates well to photos.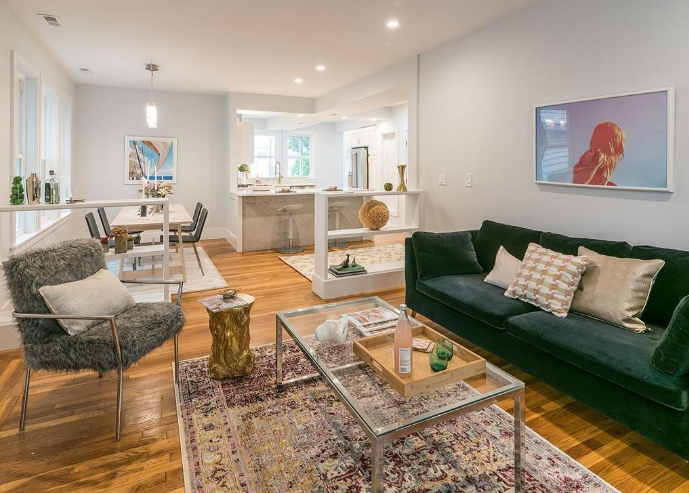 It's always a compliment when the house looks occupied.
The question: "Does someone live here?," comes as high praise. We achieve this with an eclectic blend of furnishings... and by imagining who our shopper really is.
We like to surprise, in the best possible way!
This graphic entry transformed an empty hallway into a fun announcement for the staging that awaited. We're always working to deliver something fresh and unexpected.
Staging Portfolio